Playing drums is certainly not child's play but teachers makes easy and modular topics to help the students to prepare a strong foundation in playing drums. We make sure that you not only become a performer on stage but also have sound knowledge of technical aspects of playing drums. Come and get your demo drum classes in Gurgaon.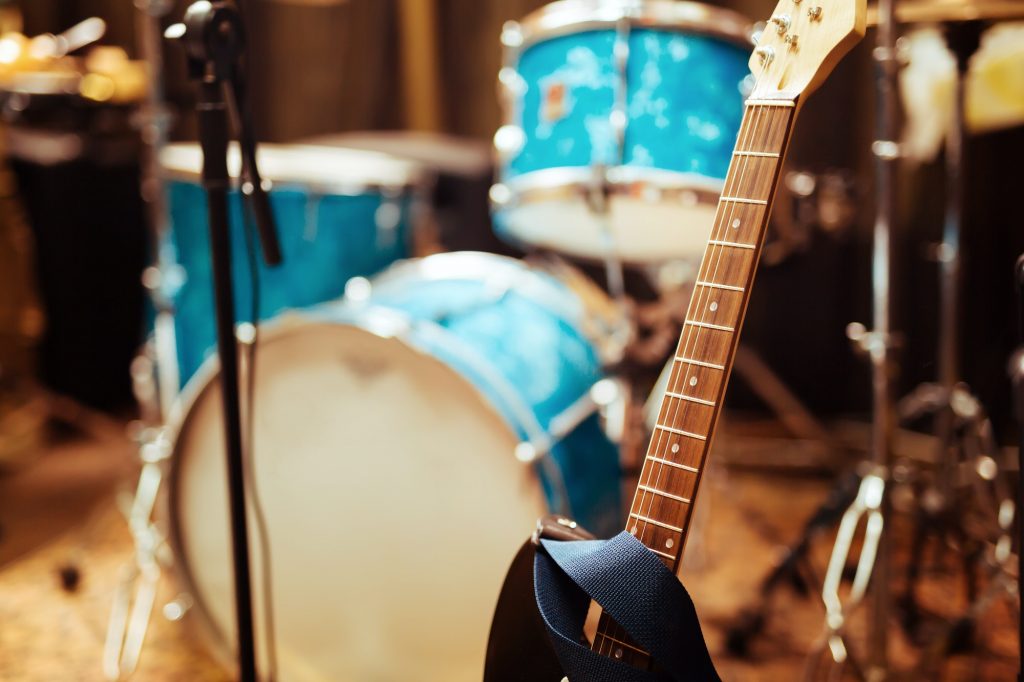 What sets Ragaaz Music Academy apart?
Ragaaz is equipped with modern musical instruments & various drum sets to learn, prepare, and master students to attain grades from one of London's top drum colleges "Trinity College London." The invigorating news for drummer seeker students from Gurgaon, Delhi, Noida, and nearby places is that they would be able to make headway to their music industry career.
The drum lessons for a beginner or intermediate has been designed with mindful cognizance of Trinity College, London. Learn and play all contemporary style music on your cool drum set at Gurgaon's Top music academy.
Learn the drums lessons from our Professional Trainers in your city, Gurgaon.
Learn music lessons in Gurgaon , "Guru ka Gaon" that has an equitable blend of an old with new change.
Grade Exams & Certifications
Drum Grade Exams are great way for improving a full range of skills and techniques. Moreover, they are great for learning new styles of music and also nurturing your musical skills. Grade Exams and Performance Certificates are available from Entry Level (Debut) up to Grade 8.
Rock & Pop Drums exams help you improve key playing skills and techniques including tempos and strokes, paradiddles, flams, and ratamacues, while playing the music you love.
Download the syllabus : Trinity Drums
BEST MUSIC CLASSES IN GURGAON