Did you just type "Guitar classes near me" in that search bar?
Don't wait or think for a second.
We are right next to you and offering online as well offline Guitar classes at Ragaaz Music Academy situated in Gurgaon / Gurugram, National Capital Region of Delhi (We follow all government guidelines for Covid-19).
Guitar is the most beloved instrument among every age group. Different guitars like Acoustic, Electric or electro-acoustic, or bass create different music variants, leaving a lasting impression on everyone. Our highly professional guitar trainers in Gurgaon/Gurugram, dedicated to training different genres of guitar to all age groups from basics to advanced level. Our professional Guitar Classes and training equip the students for the grade exams conducted by Trinity School of London as well as RockSchool. 
Our music programs include music course for beginners as well as advanced students. This also includes music lessons for children, teenagers, youth and for adults. Our music classes are after school hours (afternoons & evenings) on weekdays and full day weekend music classes.
Guitar Classes In Gurgaon
KEY FEATURES OF GUITAR CLASSES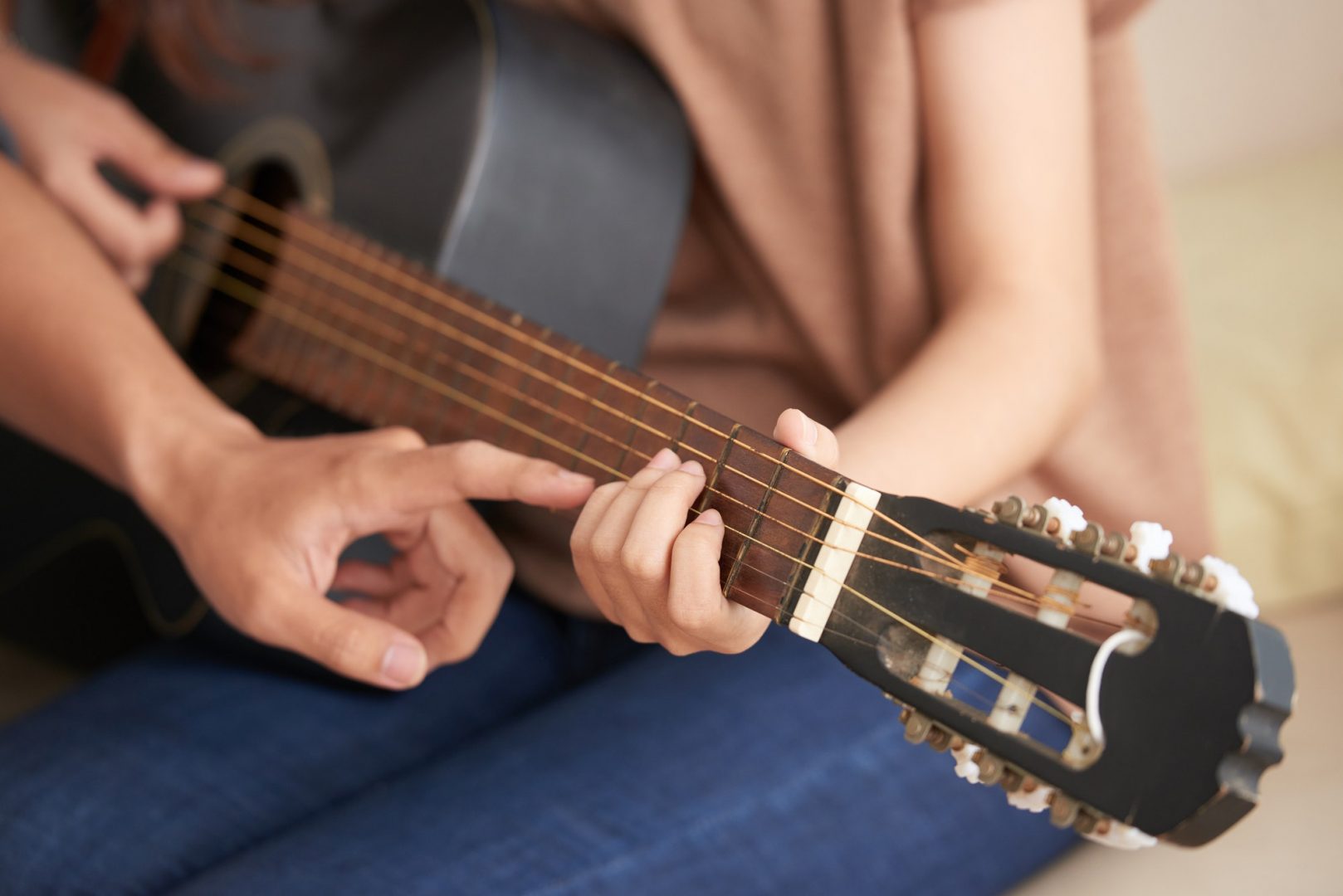 How To Choose Guitar for Beginner
The question "How To Choose Guitar for Beginner" hits you first when you decide to learn guitar. There are many interesting facts about guitar which a beginner must know while picking his/her first guitar. Guitar with Mahogany wood used for the neck, back, and sides is the most popular choice as it is an economical and durable option in acoustic guitars. It has a warmer and fatter guitar tone and is good for long hour practice sessions. Acoustic guitar strings are commonly metallic and If you've got a classical guitar, you'll need nylon strings.
So, before you choose your guitar look for good tone, durability, and, of course, your budget. Our expert teachers will help you choose the best guitar and start your life long journey with music.
Register, Call or visit our music academy in Gurgaon/Gurugram and talk to our music experts for resolving any doubts and learn in the most professional manner.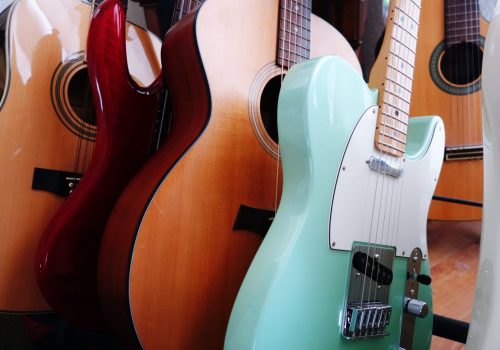 Performance is at the heart of Trinity's Rock & Pop Guitar exams: whether self-taught or taking lessons, learning for fun or heading for a career in the music industry, these exams will help you develop valuable playing skills and achieve your musical ambitions. We prepare our students for exams ranging from Initial Grade to 8th Grade
There are total 10 grade exams in Rockschool- Premiere to Grade 8 in electric guitar. Rockschool Electric Guitar Premiere is the ideal starting point if you've just picked up the electric guitar for the first time. Learn the fundamentals of electric guitar in our easy-to-use Let's Rock books, then perform five of them in a 10-minute exam to earn a Performance Certificate.
When you complete grade 8 you will have mastered advanced technical control and have a thorough grasp of extended stylistic techniques. One can acquire mature stylistic conviction, consummate execution of rhythmic complexity, mature and creative stylistic solo and improvisation work as well as a commanding sense of communication and performance. There are two types of exam available at Grade 8, Grade Exam or Performance Certificate.
BEST MUSIC CLASSES IN GURGAON