Every 4th Sun of the month
Ragaaz Jam Session is a community activity for artists and music lovers. Students get to share the stage with number of professional artists who come and perform during the Jam session.
This is also an opportunity for all our students to perform regularly and hone their stage skills. We expect the students to start performing within 3 months of joining the courses. Students from different streams collaborate with each other to form bands and prepare performances in most creative ways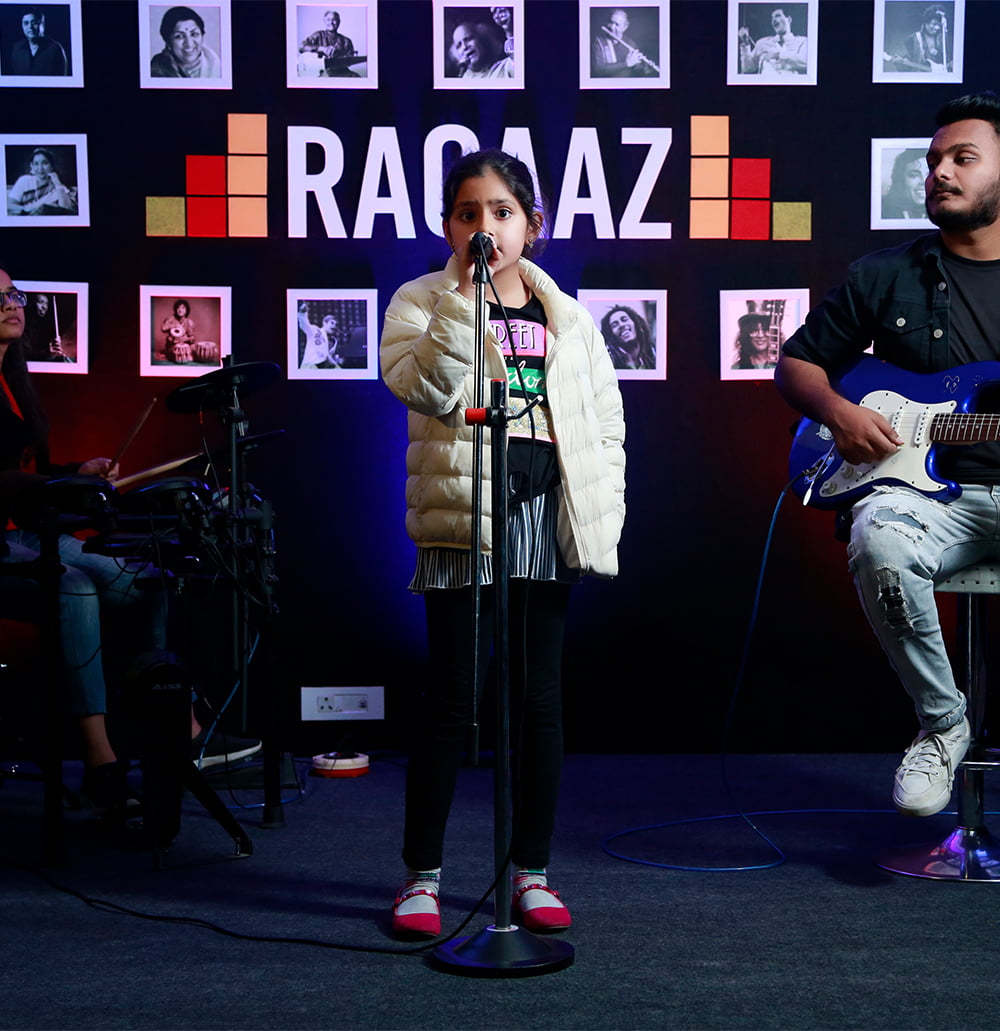 With the core purpose to promote artist this platform gives wonderful opportunity to the budding professionals as they get paid to perform and accompany as well as get recognition by a crowd of music lovers. The music community associated with Jam Session not only come and watch the show but also contribute and sponsor the artists as when possible.
You can join the Ragaaz Jam Session as artist, as performer or as just a music lover, because this is only 'For the love of Music!'
BEST MUSIC CLASSES IN GURGAON